The Light One
A perfect spot for innovation
The Light One is linking the academic community within Politehnica University and the most active companies in the field of research, design, IT & C and professional services, and is built as standard of quality and architecture for entire further office area development. Through simple, sharp, clean composition, the building has an outstanding presence and a timeless design, with a very good visibility from one of the most important boulevards in the city, Iuliu Maniu Blvd.
Delivered in Q2 2019, The Light One is the first class-A office building in the mixed-use project, providing 21,653 sqm GLA and a maximum height of 11 floors.
Key figures:
Height: 2B + GF + 10 floors + technical floor
Gross Built Area: 31,893 sqm (8,225 sqm – 2 basements, 23,668 sqm – above-ground)
Gross Leasable Area: 21,653 sqm
Parking: 293
Elevators: 6
Amenities: retail/ restaurant, relaxation area, medical clinic, exterior terrace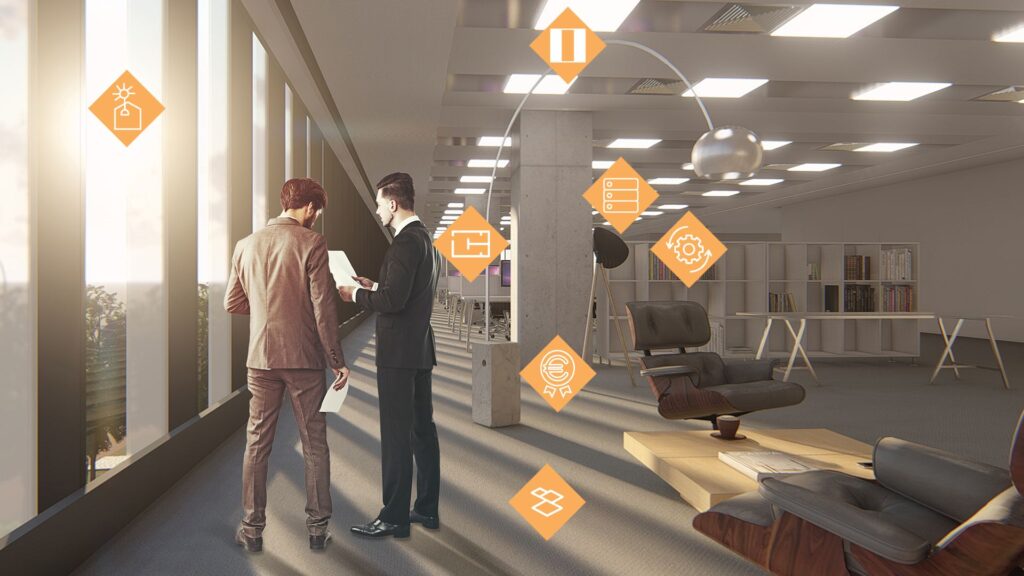 Only 5% add-on factor GLA: NLA, giving the best quality/ price ratio in town;

Full 2.85 m office clear height, above standards for existing similar buildings;

Rectangular shaped office space, for maximum flexibility for any fit-out requirements, without unusable areas;

Curtain wall glazing system using highest performance glass, for maximum natural light and glare control;

State of art MEP, for maximum efficiency and improved user comfort;


Dedicated areas for heavy equipment (server rooms).

Unique transparent LED display screen, on 9thfloor, turning the building into a luminous urban landmark;

Full double height main lobby (6,8 m), completely transparent for maximum visibility;

Modern and elegant finishes (marble, Corten steel);

Exterior landscape with vegetation and leisure/socializing areas;

Innovative wellness and gym area concept;

Outdoor workout and yoga classes with a breathtaking view etc.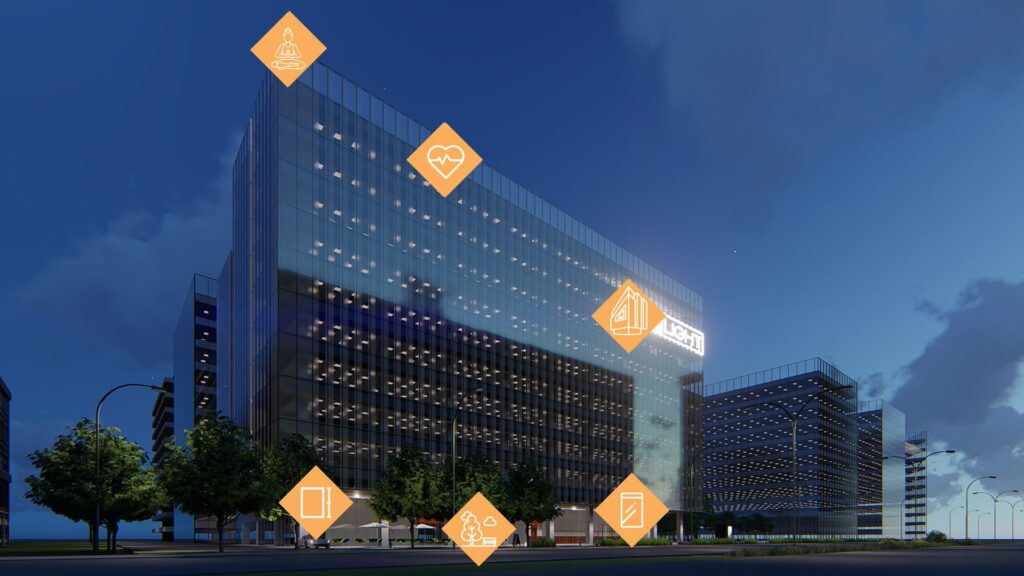 Sustainability & efficiency

The Light One

The Light Two