The Light Two
A perfect spot for tomorrow
The Light Two is a class-A office building out of the three planned within The Light project, providing a leasable area of 28,589 sqm and a 15-floor height.
The outdoor area of this building revolves around a green plaza, granting access to the indoor retail areas on the buildings' ground floor, as well as having the flexibility for being designed for artistic, commercial or sporting events.
Key figures:
 Height: 2B + GF + 14 floors + TF
Gross Built Area: 31,623 sqm
Gross Leasable Area: 28,589 sqm
Parking: 281
Elevators: 8 out of which 3 express
Amenities: retail/ restaurant, relaxation – events area, plaza, exterior terrace, green spaces, fitness & wellness facilities, medical clinic, bank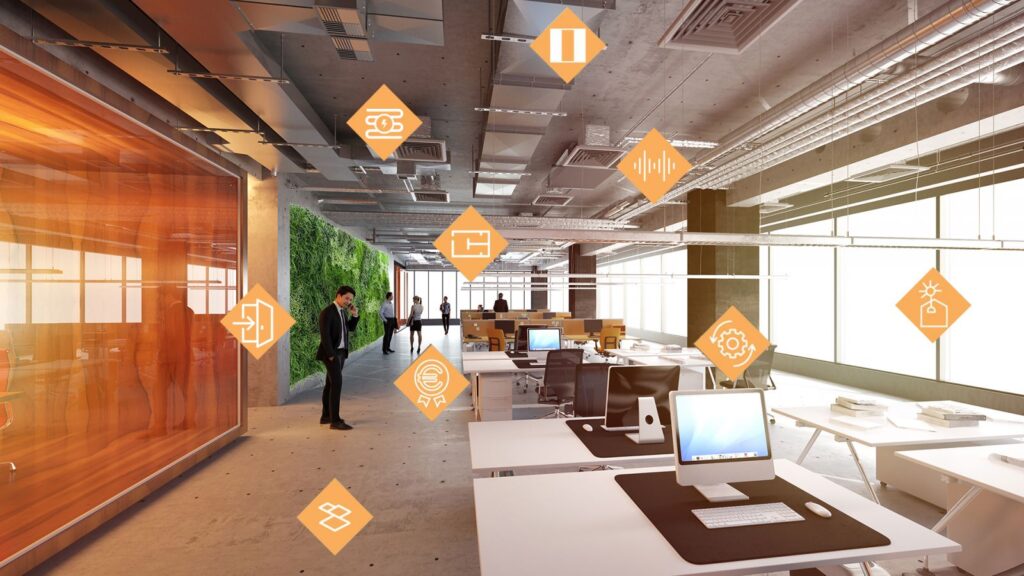 Only 5% add-on factor GLA: NLA, giving the best quality/ price ratio in town;

Full 3.00 m office clear height, above standards for existing similar buildings;

Rectangular shaped office space, for maximum flexibility for any fit-out requirements, without unusable areas;

Curtain wall glazing system using highest performance glass, for maximum natural light and glare control;

State of art MEP, for maximum efficiency and improved user comfort;

Technical raised floor 15m;


Heat recovery module without air circulation

Access control divided into zones;

Dedicated areas for heavy equipment (server rooms).

Full double height main lobby (7.85 m), completely transparent for maximum visibility;

Modern and elegant finishes (marble, stainless steel, wood);

Exterior landscape with vegetation and leisure/socializing areas;

Indoor socializing waiting area;

Varied facilities: coffee point, retail area, restaurant;

Floor-to-ceiling heights on reception area: 3.85 m

Accessibility for disabled people;

Usable, functional terrace with panoramic view.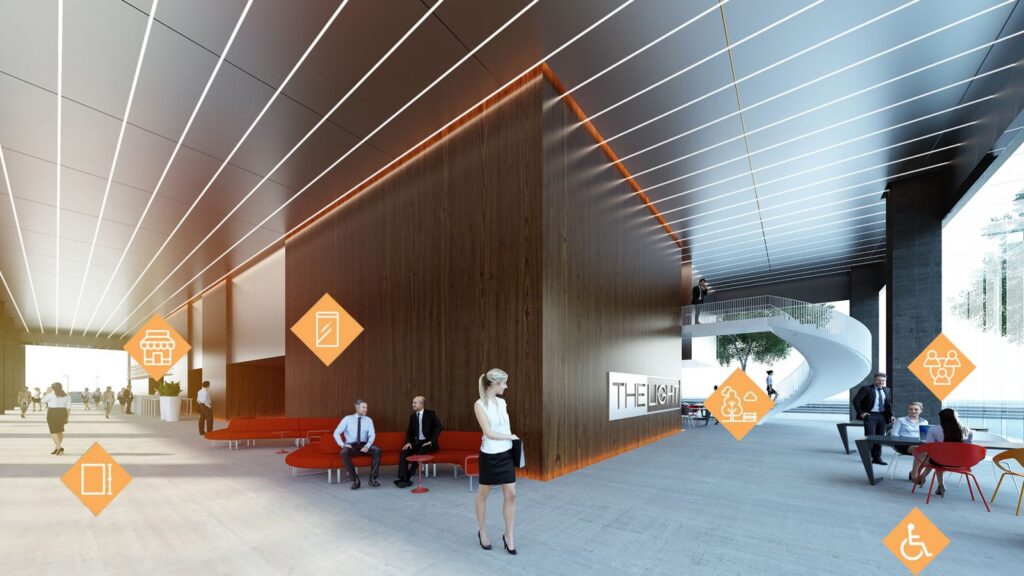 Sustainability & efficiency

The Light One

The Light Two